Social Media's Favorite Underwear
SOCIAL MEDIA SPECIAL: FOLLOWERS GET 2 PAIRS FREE (Just Cover S&H)
Select A Size And Style Above To Show Items In Your Size
Cheekies
Briefs
Thongs
Verified Customer Reviews
"This is the most comfortable underwear ever. You should give them a try. You have nothing to lose."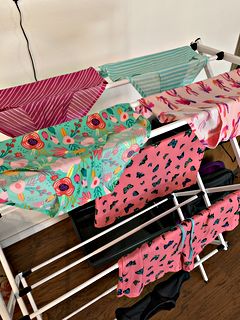 Tell us about the product:
This is the most comfortable underwear I have ever bought. It is so soft. I really love my butterfly jammies. So comfortable.
Tell us about the sizing or fit:
Size chart was spot on.
How was your first order?
My stuff arrived 5 days early. That's a plus. And received all my email confirmations. No need to contact customer service.
"These are really soft you should try them. I am able to wear them all day at work with my scrubs without them moving or riding up. They also don't roll down on me. I love that they are amazing."
Tell us about the product:
I really love my cheek boss undies. Now that I have the correct size they stay in place. They are extremely soft. The material is very light I really like it. I think they are extremely comfortable. I am really sunburnt right now from floating in the pool over the weekend. So I chose to wear these today because they had no elastic on the legs to ride on my sunburn. These were great for that.
Tell us about the sizing or fit:
I think the underwear are true to size. I wear a 2XL in most items and that's what I wear in these. I did try a 1XL thinking maybe it would fit but it did not. I know sizing on things are different sometimes.
How was your first order?
My first order I ordered the wrong size. But I purchased the size protection so it wasn't a problem getting my order replaced with the correct size. I thought shipping was really fast. I did receive order confirmation emails and shipping confirmation emails right away. I did not need any assistance from the support team I just followed the directions for a return.
LuAnn N wrote:
"GIRL...DROPPED EVERYTHING, GET THE BIGGEST TRASH BAG YOU CAN FIND...GO TO YOUR UNDERWEAR DRAWER, NOW THROW EVERY SINGLE PAIR AWAY...CUZ HON, YOU ARE ABOUT TO EXPERIENCE AND AQUIRE UTOPIA, BEAUTY, HEAVENLY & RARE ONE OF A KIND GREATEST ONES I AM TELLING YOU TO ORDER...RIGHT NOW!!! The BAD thing about them, is...Well, there are SOO MANY TO CHOOSE FROM, IT'S HARD TO CHOOSE. LOL. But, this will be the SINGLE BEST decision as a woman, that you do for Yourself, I PROMISE!!! I like the black's and white's, Prefer Cheeky's until I try the Thong. They'll even ship it STRAIGHT to my address to save you on shipping."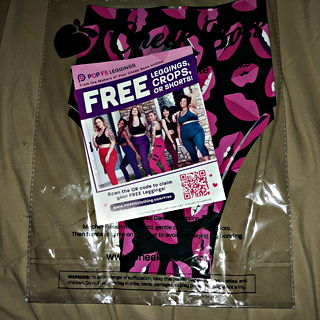 Tell us about the product:
YES!!! DEFINATELY! AS IF GOD HAS WRAPPED ME IN HIS MORE PRECIOUS AND SOFTEST CLOUDS. EXTREMELY!!! I LOVE THEM SOOO MUCH.
Tell us about the sizing or fit:
I Don't know how to...I mean, it's like you made them JUST for me. Certainly Not something bought blind faithfully from the internet. OMGOODNESS!!!
How was your first order?
I thought I had joined and was supposed to have two more pairs with these orders. Very disappointed. These are truly...OMGoodness!! THE GREATEST I'VE EVER!!! They Fit perfect, they feel...Like Truly Nothing I've ever felt. I can't afford these, yet, I've Got To Have some more. I haven't been able to afford new panties, or anything clothing, wardrobe items in years. I love how they make me Feel and I'm battling weight and depression, so I hate looking in the mirror. OH MAN, LOL, I JUST LOOKED UP AND READ THE ENTIRE QUESTION FOR THIS BOX & I WAS SO EXCITED ABOUT MY NEW ITEMS, I JUST HAD TO SAY ALL IN MY HEART, BODY & SOUL.
"Ppull the trigger! Do not sit on the fence and wonder where you need new knickers from! Cheek Boss has our backs (and our backside 😂). They're all about comfort, no show and still feeling sexy no matter what."
Tell us about the product:
I LOVE the Colby top. I wear it all weekend and honestly need to buy more! I love the undies too. I have put on some serious weight lately and my esteem has been in the gutter. Most of my underwear doesn't fit any longer and I needed something that makes me feel....Safe, secure, yet sexy. Cheek Boss has done this. And i cant thank the company enough.
Tell us about the sizing or fit:
I got XL cheeky bottoms. I honestly think I should have gone with large. They're so comfy but just a little too big so they slide up for wedgies and the sides slide high. But even with all that, they're still my first choice of of all my undies.
How was your first order?
Shipping was quick and i had no issues with my order at all!
From Our Founder:
Cheek Boss was built on the idea that representation, inclusivity, and body positivity matters in both fashion and media. Our goal is to create a positive and safe community for our customers where you feel respected, represented, and heard… all while finding the best pair of leggings for your body!
From designing and perfecting an inclusive range of sizes (XS to 4XL), to using unretouched images of a diverse group of models, we actively engage with our community of customers to continue building the brand they want!
All orders are shipped out of our Las Vegas warehouse and amazing we strive to provide the best customer service possible.
And if you really love the underwear, please post a selfie holding the underwear, a picture in the underwear, or a flat lay of your Cheek Boss and hashtag #CheekBoss so we can feature you on our page.
Yours truly,
Ashley 'Gia' Schendel
Founder
FAQ
Why Free Underwear?!
We are so confident in our underwear that we will give you your first 2 pairs free. All we ask is that you please shout us out to your friends and family after getting your free pair and help us spread the word and build brand awareness about Cheek Boss. We are counting on your word of mouth because we are confident that you will love your Cheek Boss! (Quantities are limited) (Limit 1 order per household)
Is this a Subscription?
No! You do not have to join any membership, V.I.P. program or subscription service to claim your 2 free pairs of underwear.
When will I get my Order?
All order ships out of our Las Vegas warehouse in 1-3 business days. You will receive an email with a tracking number as soon as your order ships.
How does sizing work?
Our sizes are designed to match the sizes of other popular American brands as closely as possible. If you are able to measure yourself, here is our Size and Fit Guide that shows which size to choose.
Who is eligible to receive this offer?
This offer is open to all of our Instagram Followers and Facebook Fans who have not ordered from us before. Limit one per household please.